Welcome to UMECRA
The Upper Midwest Endurance and Competitive Rides Association was formed with the goal of promoting the sport of endurance and competitive riding and good horsemanship under the direction of qualified veterinarians. Furthermore, it was founded by a group of ride managers to standardize a set of rules for the various rides to reduce variation in the way rides were managed, to coordinate ride dates, to tally points, and to present year-end awards at an annual banquet. We host rides throughout the states of Illinois, Michigan, Minnesota, North Dakota, South Dakota and Wisconsin so check out our schedule for the rides nearest you. Entry form available on the schedule page if you want to pre-register.
competitive endurance riding
These pages will provide you information on what UMECRA has to offer, how to become a member and most importantly the information on our ride schedule and our awards programs. You may even want to visit our 1000 mile horse page - would you believe we have a team with over 14,000 miles? . If you don't see the information you are looking for on these pages you can contact any member of our board of directors and they will be happy to help you out. You can even browse the links page or join our Facebook Group or the Facebook group for "Greenbeans " (aka new riders) for plenty of good information on endurance riding. We even have a novice division for anyone who just wants to try out the sport. Can't wait to see you at one of our rides!
Thank you to our sponsors!
ABC Products for sponsors the Top 10 Mileage Award

Purina for sponsoring the Novice Awards - visit the Purina website for coupons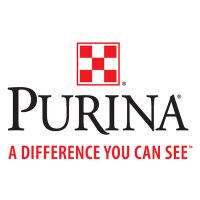 TrailMeister - the Official Trail Directory for UMECRA